Shipping, also known as ocean shipping, is the backbone of the global shipping industry.
What is Sea Freight?
Shipping, also known as ocean shipping, is the backbone of the global shipping industry. Maritime transport refers to the transportation of goods and cargo by ship. It is a type of logistics service that allows businesses and individuals to move their goods from one place to another via ocean freight. Sea freight can be used to transport a wide variety of goods, including raw materials, finished products, vehicles and heavy equipment. It is often used for large quantities of goods and is often considered a cost-effective option when compared to air freight or ground transportation. In addition, there are different types of maritime transport such as container shipping, roll-on/roll-off, bulk shipping and LCL (less than container load) shipping, each with its own unique features and advantages.
The shipping process begins with a cargo space reservation on a ship, which is usually done through a freight forwarder or shipping agent. The freight forwarder will then arrange for the goods to be loaded onto the ship at the port of origin and take care of all necessary documents, including customs clearance and other logistics. When the ship arrives at the port of destination, the freight forwarder will arrange the unloading of the goods and carry out the necessary customs clearance and delivery to the final destination.
Advantages of Sea Freight
One of the most important advantages of maritime transport is cost-effectiveness. Shipping goods by sea is often much cheaper than shipping by air, making it a popular option for businesses looking to cut costs. This is especially true for large quantities of goods, as sea freight can accommodate much larger cargoes than air freight.
Another advantage of sea freight is that it can transport a wide variety of goods. Sea freight can handle any type of cargo, from raw materials to finished products, including oversized or heavy items. This makes it a popular choice for industries such as manufacturing, construction and agriculture.
In conclusion, sea freight is a cost-effective and efficient way to transport goods, but it is crucial to take into account the time required to ship the goods and the possibility of delays due to air and port congestion. For businesses and consumers alike, understanding the fundamentals of shipping can help ensure that goods are delivered on time and at the best possible cost.
Types of Sea Freight
There are several types of maritime transport, each with its own characteristics and advantages. Some of the most common types are:
Container transportation:

This is the most common type of sea transport and involves using standard shipping containers to transport goods. Container shipping provides easy loading and unloading of cargo, as well as increased safety and protection for goods.

Roll-on/roll-off (RoRo) shipping:

This type of maritime transport involves the use of specialized vessels designed to transport wheeled cargo such as cars, trucks and heavy equipment. RoRo transport is often used to transport vehicles and other large, heavy items.

Bulk cargo transportation:

This type of maritime transport involves the transport of large quantities of unpackaged goods such as coal, grain and other raw materials. Bulk transport is typically used to transport raw materials and other goods that cannot be easily packaged.

Parça parça nakliye:

Bu tür deniz taşımacılığı, kasalar, paletler veya diğer konteynırlarda paketlenen bireysel öğelerin veya daha küçük miktarlardaki malların taşınmasını içerir. Parça parça nakliye, genellikle bir konteynerde sevk edilemeyen büyük, ağır eşyaların taşınması için kullanılır.

LCL (less than container load) shipping:

This type of sea freight is for small amount of cargo which is less than a full container load. It is often used by small and medium-sized businesses that do not have enough load to fill a full container.

Project load:

This type of sea freight is for oversized, heavy or complex cargoes that require special handling, equipment and transportation. This type of load is used for construction, mining, oil and gas industry and other specialty industries.
Each type of sea freight has its own advantages and disadvantages, and the best option will depend on the specific needs of the shipment and the cargo being transported.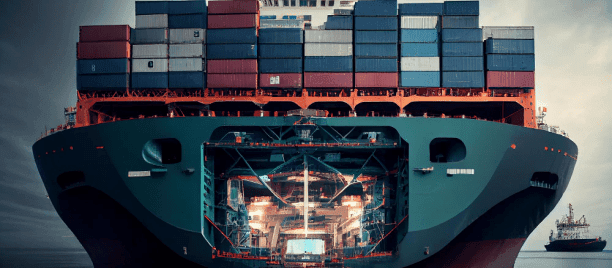 Deniz Taşımacılığının İki Temel Türü Nedir? Deniz taşımacılığı, denizler, okyanuslar ve diğer su yolları üzerinden yük ve yolcu taşıma amacıyla…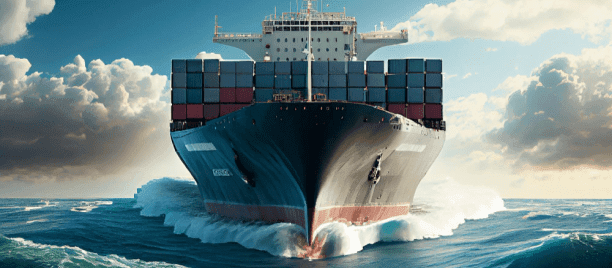 Documents Used in Maritime Transport Maritime transport, also known as sea freight, is a vital component of global trade and logistics. The movement of goods across oceans...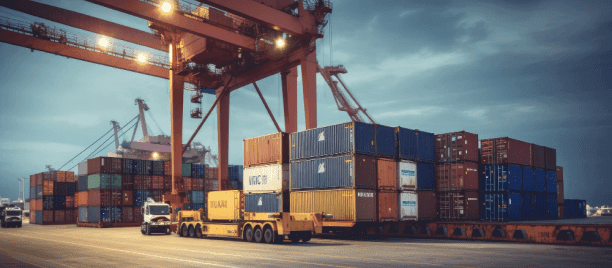 Intermodal Transport Benefits Intermodal transport is a logistics method in which loads are transported by switching between different modes of transport. This method is generally used by road,...